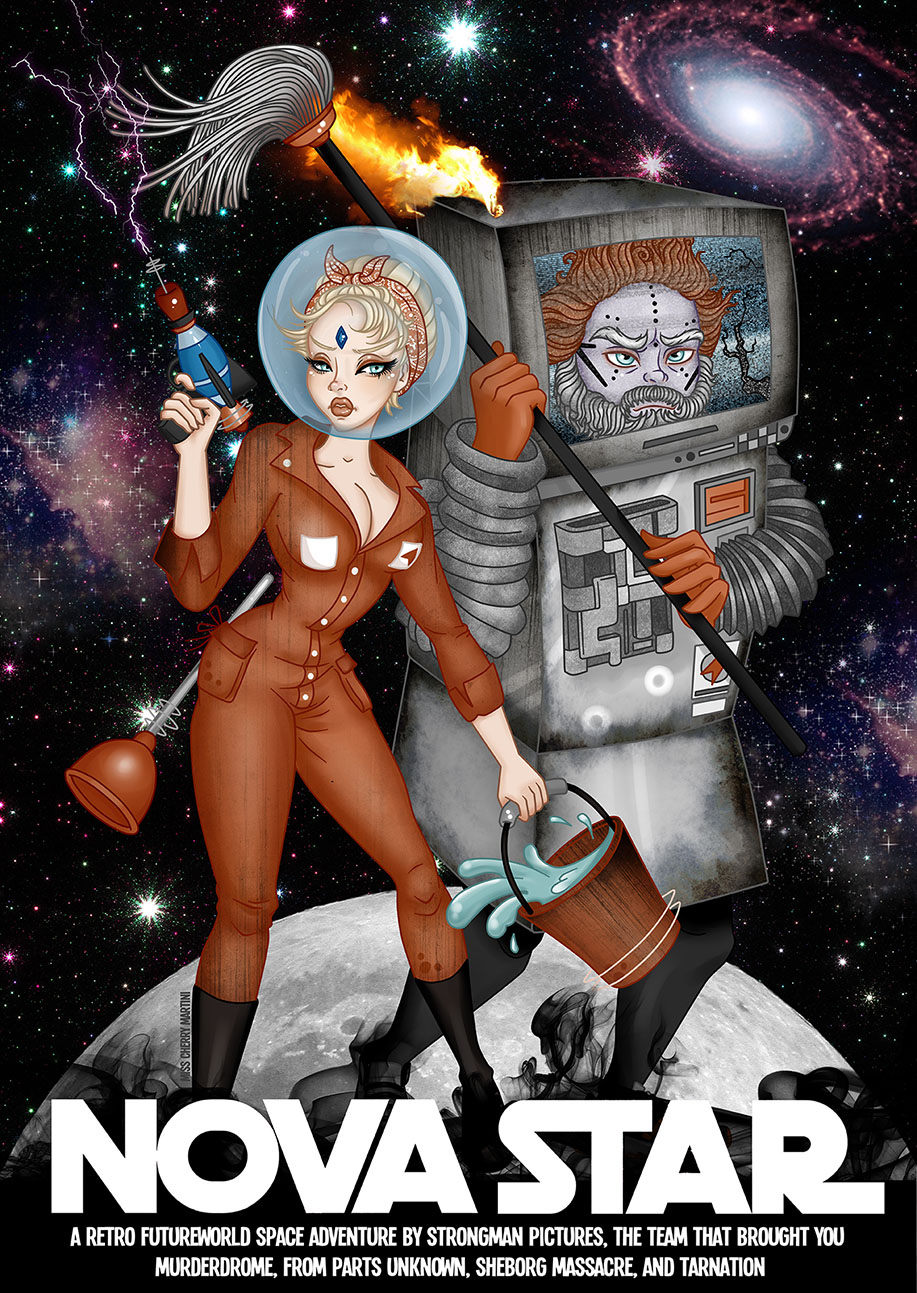 NOVA STAR
Save the Star, Save the Galaxy
Set in an 80s retro futureworld Mack, and her robot co-worker Spanners, clean toilets aboard the majestic spaceship Nova Queen. When an ancient star fragment is embedded in Mack's skull by a dying space princess the space sh*t hits the space fan. Mack and Spanners are chased across the galaxy by Kill-Bots, Space Pirates, Bounty Hunters and an evil Space Queen who will use the Star to flush the entire cosmos out of reality through a black hole. Using everything she knows from a life working in sanitation it's up to Mack to save the star, and save the galaxy!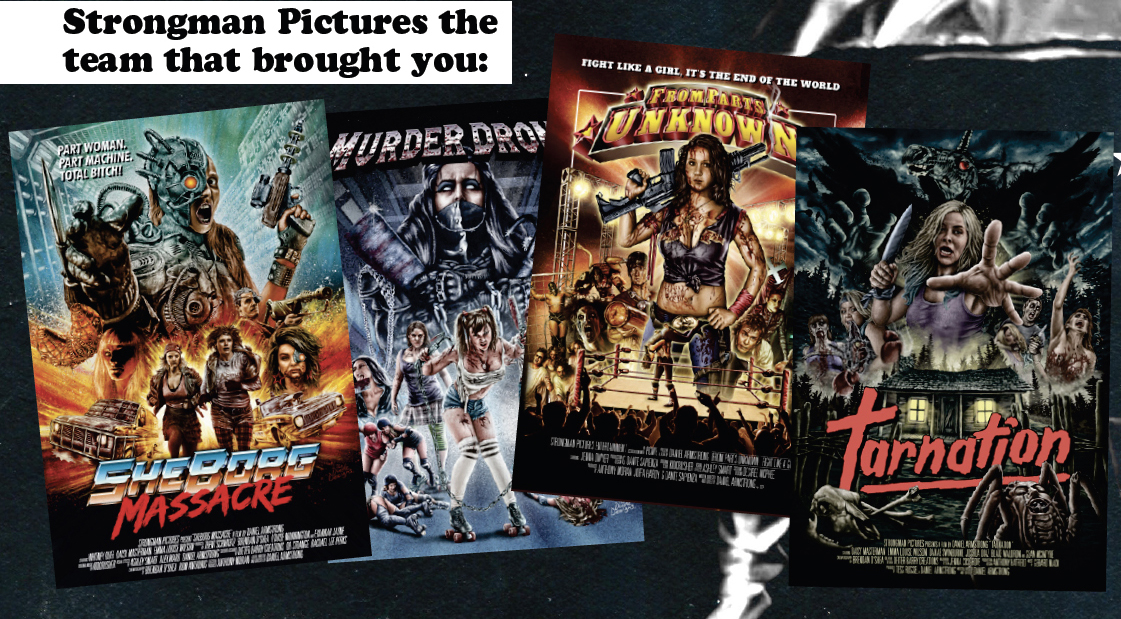 NOVA STAR is our fifth genre film project. Our previous films include Murderdrome (2013), From Parts Unnown (2015), Sheborg Massacre (2016) and Tarnation (2017). All of these have been distributed in Australia and territories throughout the world including; the USA, Canada, UK, Ireland, New Zealand, Germany, Japan, and China. Our unique brand of tongue-in-cheek genre entertainment has been welcomed by a niche audience worldwide and received positive reactions and even some awards (including Best Australian Feature for Tarnation at Monster Fest 2017)!
Here's a wordle from random reviews of our films.
In the shape of a TV!!!!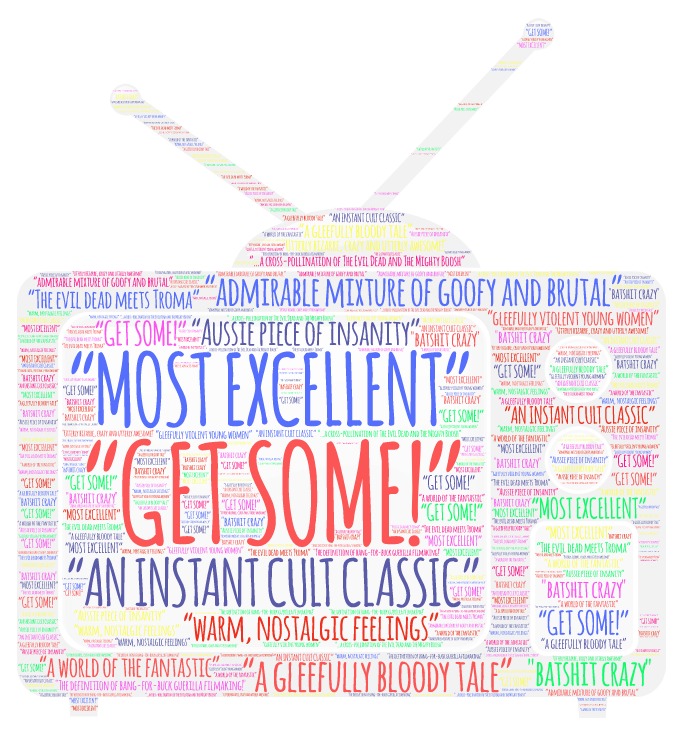 OUR films have always been self finaced, through personal savings and, most importantly, through a cast and crew of talented and committed volunteers. We've enjoyed the opportunity to challenge ourselves, to learn and develop our craft in various fields of film making, and most importantly to deliver our distinct style of entertainment to audiences all over the world. Our objective has always been to make "films for fans" and the film making journey we're on never fails to teach us more about how to achieve that goal more effectively.
NOVA STAR is an ambitious project, not simply because it's sci-fi adventure, but because we want to give our audience a film that delivers more! More accomplished story telling, more consistent production values, more of the talent that our incredible cast and crew of volunteers are capable of achieving! We want to give you a film that is MORE like the VISION we have in our head and ultimately give more entertainment to the audience!!!
SPEAKING OF OUR TALENTED CAST!
RETURNING to the Strongmaniverse in the lead role of "Mack" is Daisy Masterman, star of our award winning films Tarnation and Sheborg Massacre. Daisy also voices the character "Love" in the current Nickelodeon TV series Gwen Stefani's Kuu Kuu Harajuku Girls, has appeared in the TV show Underbelly Files: Chopper, and played Syndey Sage in the popular series of US produced Bloodlines book trailers. Daisy first featured in our debut feature film the international cult hit Murderdrome (2013).

"Eddie" in Sheborg Massacre (2016)
MITCHELL Brotz plays the role of the space toilet cleaning robot (in space) "Spanners". Mitch appeared in our award winning film Tarnation as "Stoned Satan", and has appeared in TV commercials for Coles, Qantas, Cricket Australia, and the Cancer Council.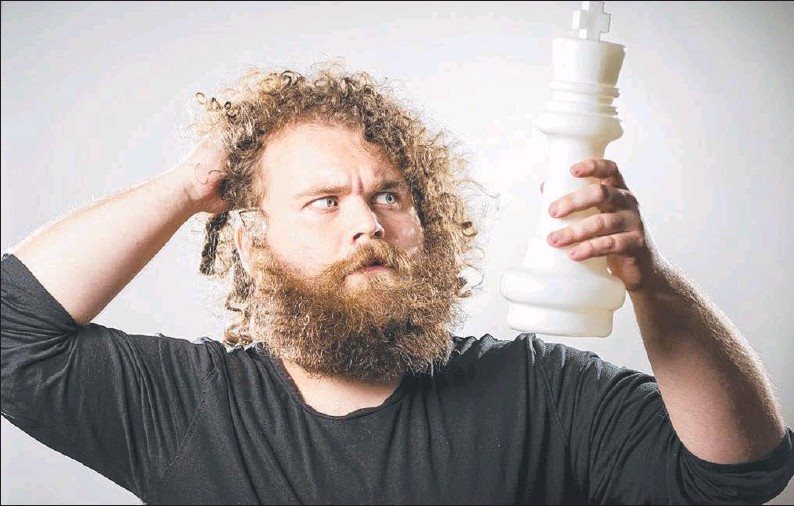 AMY-ANN Broomhall plays the role of "Andromeda Hex", an evil Space Queen with plans of intergalactic domination. Amy has appeared in the short films Max vs God, It's Just The Wind, and Evil Fred.
"Andromed Hex" in Nova Star
DANAE Swinburne portrayed the alien cyborg hunting Traal in Sheborg Massacre, the demon-possessed housemate in Tarnation, and returns as the homicidal Space General Zia for Nova Star. Danae has also appeared in the award winning feature film Cat Sick Blues, The Last Hope, and numerous shorts and TV commercials.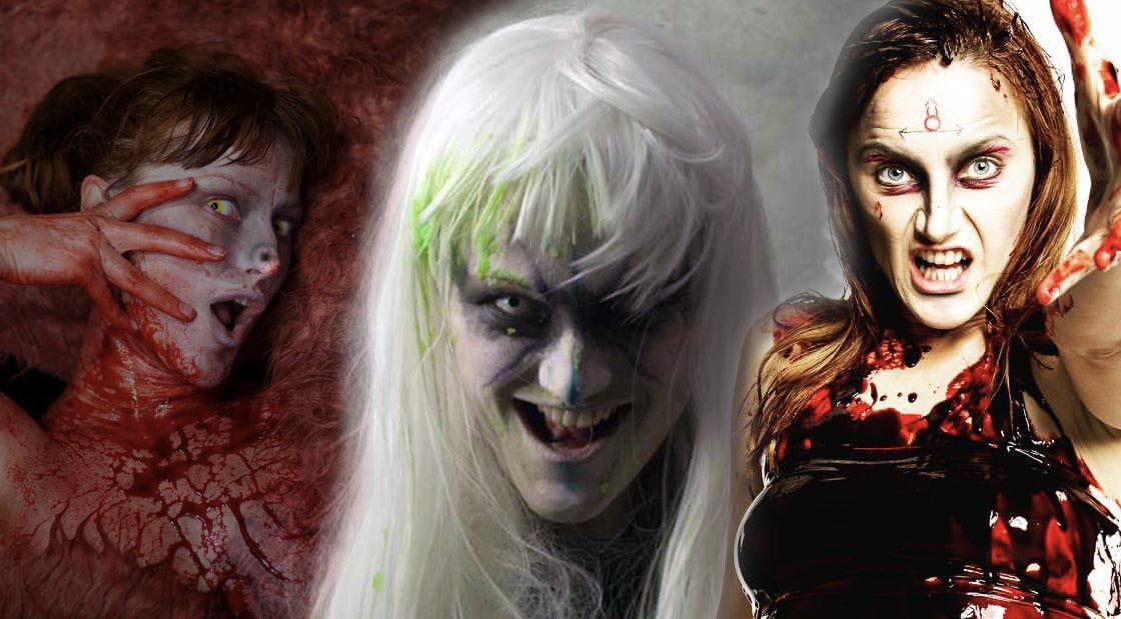 JENNA Dwyer, star of the first film we ever made (but the second to be released) From Parts Unknown : Fight Like A Gril (2015), makes her Strongmaniverse return as "Luna Fury" in Nova Star. Jenna stars in From Parts Unknown, and has appeared in the short films Max v God and Snake Eyes.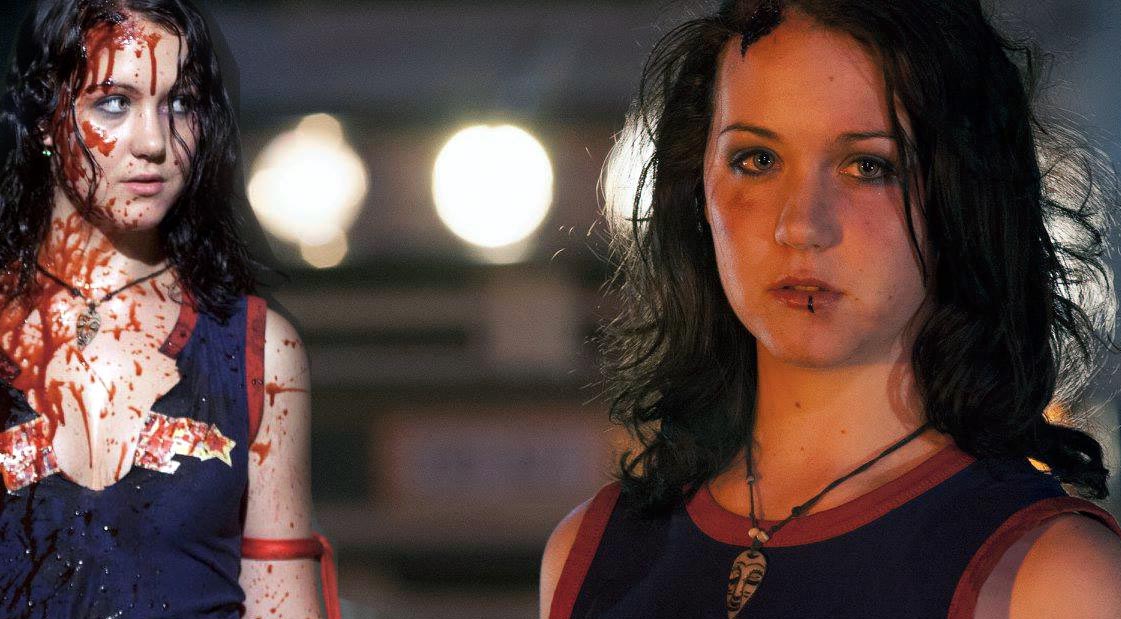 WE ARE proud of our team, our do-it-yourself approach to film making, and what we've been able to achieve with less money than it would cost to buy a new car. Our passion is almost infinite, but our financial resources are not. A little more money will help buy us the the time and extra resources we could use to do the best job we are capable of on Nova Star.
"WHY SHOULD I CARE?" we hear you ask
WELL if you've read this far we have to assume there's at least something about what we do you appreciate. If this is true then your dollars will help us give you a film that's every bit as eccentric and nutty as you've come to expect from us, but one thats a bigger, better, and a lot less rough around the edges.
"OKAY, MAYBE I CARE A BIT", you say
"BUT MONEY IS MONEY, WHAT DO I ACTUALLY GET?"
FUNNY you should ask! We've put together a swag of ripper rewards, including pre-ordering the film itself. We also have some extremely limited screen-used puppets and props from our previous films Tarnation (2017). These include a Demon Unicorn, a Zombie Kangaroo, and a Demon Spider Head Thing!!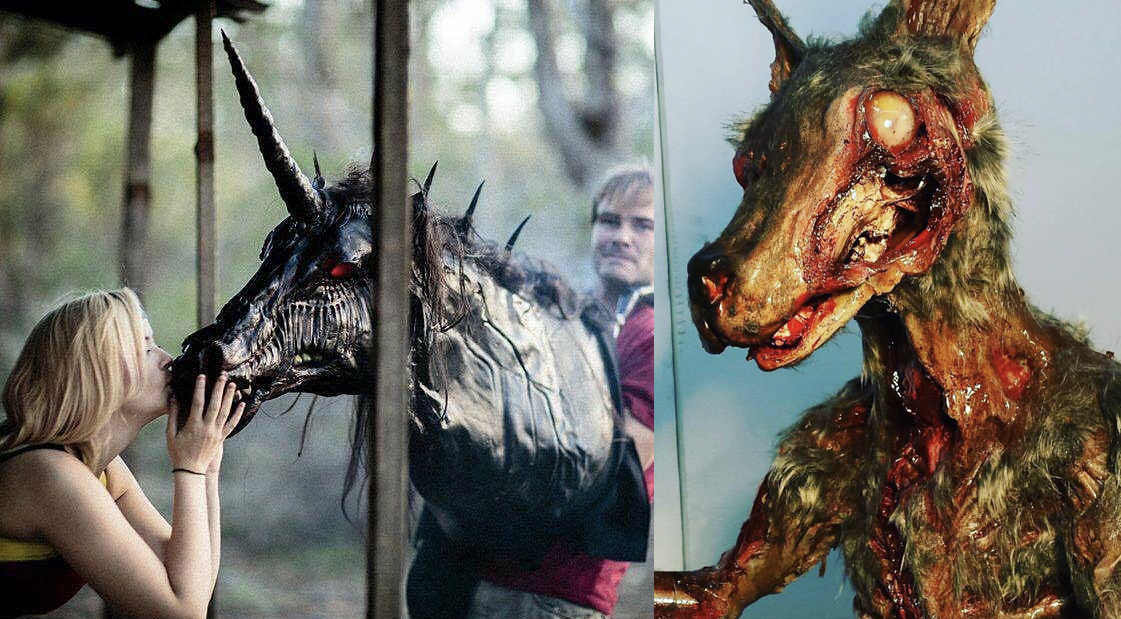 Kiss a Demon Unicorn. You know you want to.
SO hopefully you can find something you like and in process help finance Nova Star so we all get to see the cool retro futureworld movie the world needs!
MAKE A PLEDGE!!!
IF you like what we've been talking about and want to make a small (or large - large is okay too) pledge towards our budget then just go to the "REWARDS" tab, select something you like and take it from there!
How The Funds Will Be Used
ON THE SCREEN
THE money raised will go towards areas of our production that will have the biggest impact "on screen". A portion will also be allocated to deliver the rewards promised in this campaign, and to catering for the cast and crew (if they arent getting paid the least we can do is feed them!!!)
THE most important areas include; the construction of an interior spaceship set, and somehere to house this set throughout the shoot, the design and make of custom Space Wardrobe for our host of Space Characters and Aliens, as well Alien Creatures and Special Space Props, and finally, money will go towards professional wire-work to simulate zero gravity and stunts for our action scenes.
OUR Production Designer (aka Magical Wizard Man), Anthony Hatfield, has worked on every film we have produced. He has built sets from hard rubbish, piles of dirt and tinfoil, derelict cars, and a chicken coop. Anthony has vast experience in set design and construction, having worked in Art Department on productions such as Steven Spielberg's The Pacific, Baz Lurman's The Great Gatsby, the TV series Hunters and too many others to list. Most impressively (of course) he contructed the awesome cabin-in-the-woods from Tarnation out of a chicken coop and found rubbish.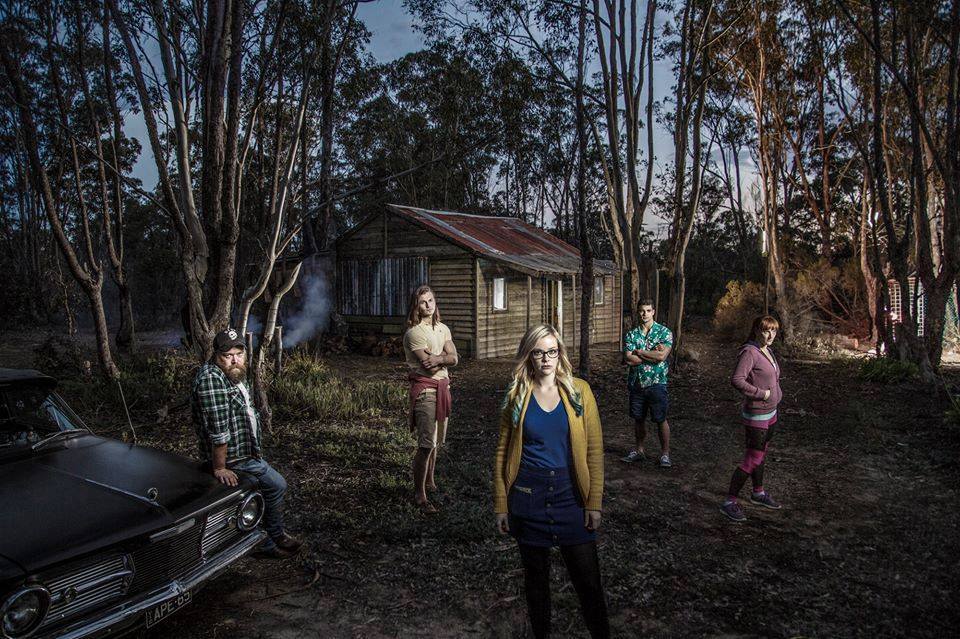 RACHAEL Lee Perks is our Custom Costume Designer and Maker. She has worked with us on Sheborg Massacre and Tarnation. Rachael is responsible for the Alien Traal costumes, and the non-armoured portions of the Sheborg costume in Sheborg Massacre, as well as the Wonder Woman inspired bathing suit worn by Daisy Masterman in Tarnation.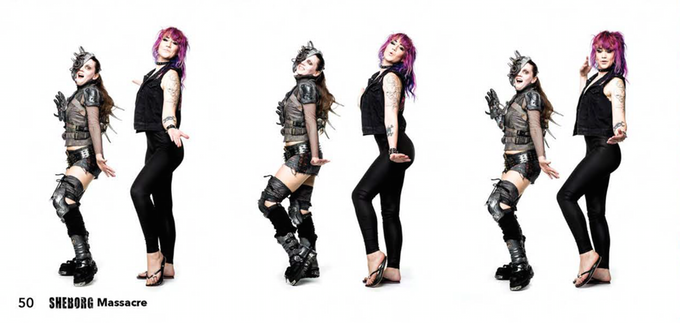 TAKING retro sci-fi films and TV shows as inpisration her vision for Nova Star is The Jetsons meets Blake's Seven, cross pollinated with Italian Star Wars "me too" films from the 80s.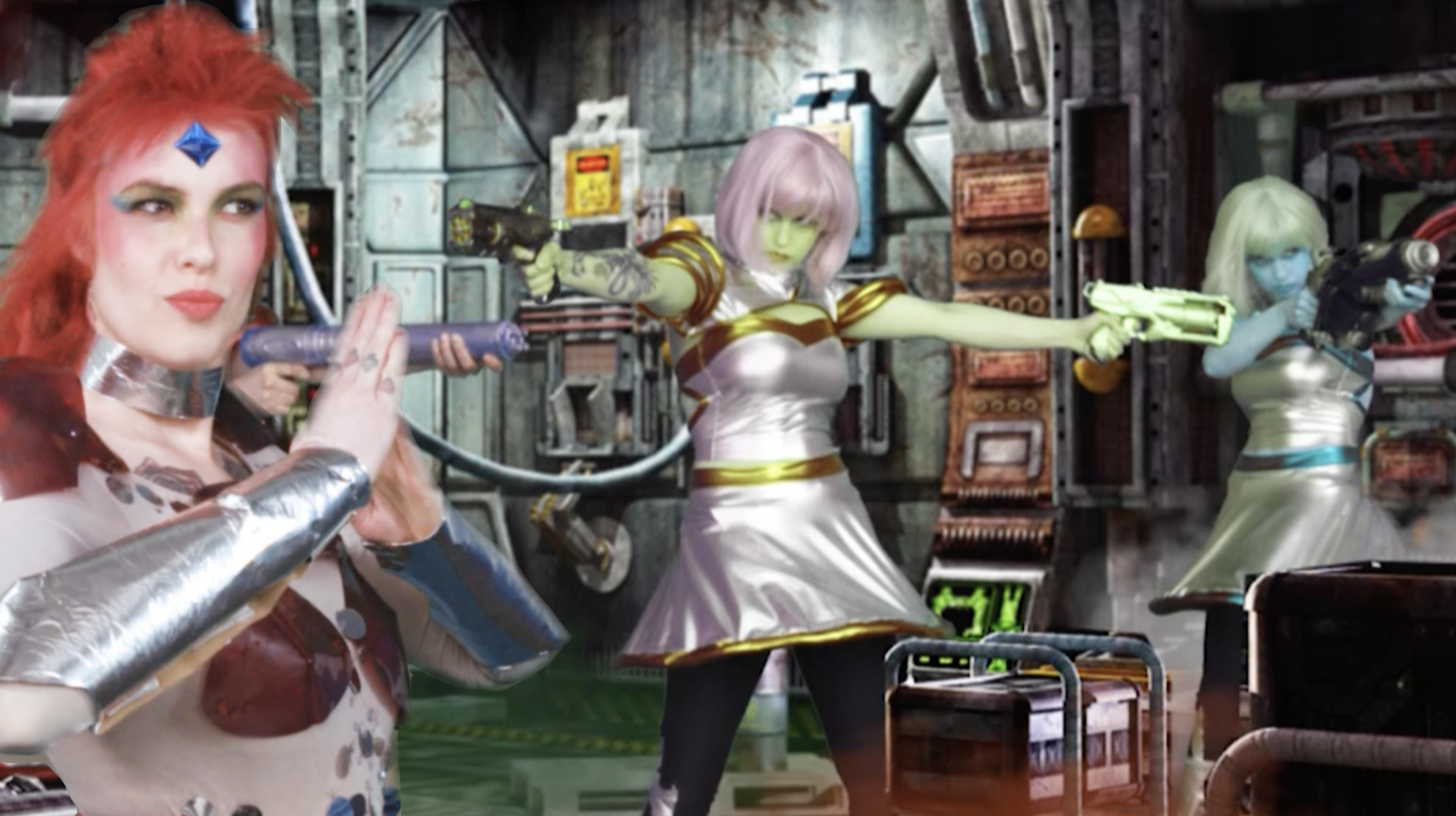 DEITER Barry (of Deiter Barry Creations) is our Creatures and Special Props designer and Maker. Deiter designed and built the Sheborg amrour from Sheborg Massacre, and created the Demon Unicorn, Zombie Kangaroo, and Demon Head Spider Thing used in Tarnation.
We call him "Boris"...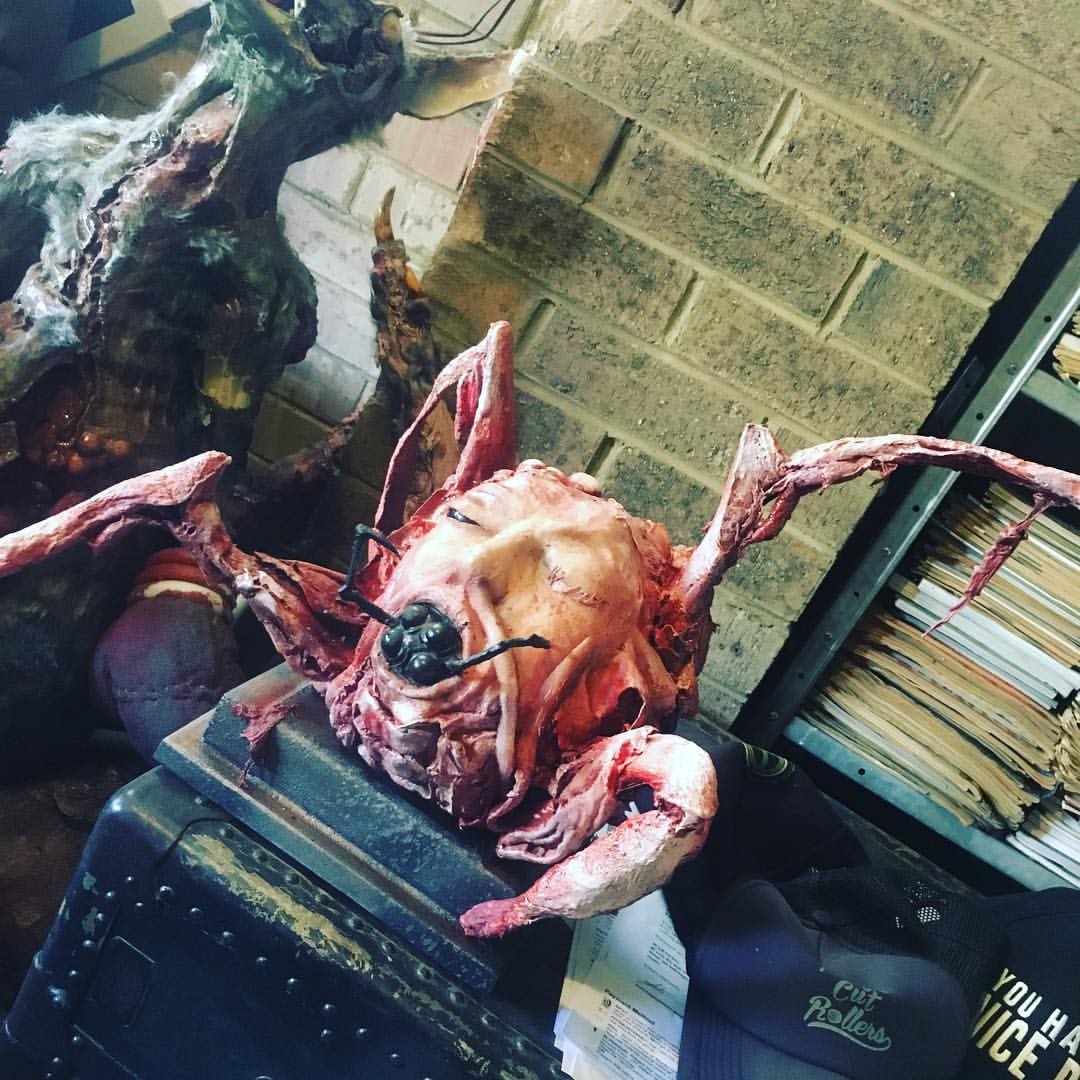 GRAHAM Jahne is our stunt co-ordinator. He worked with us on Sheborg Massacre and Tarnation. His skills and professional knowledge enabled us to dangle Whitney Duff from the back of a moving Van, throw Daisy Masterman into a tree, and made our Unicorn Girl fly around the sky. Graham has been in the business for 25 years and worked on films such as Ghost Rider, The Knowing, and The Matrix Reloaded, Matrix Revolutions, and many more.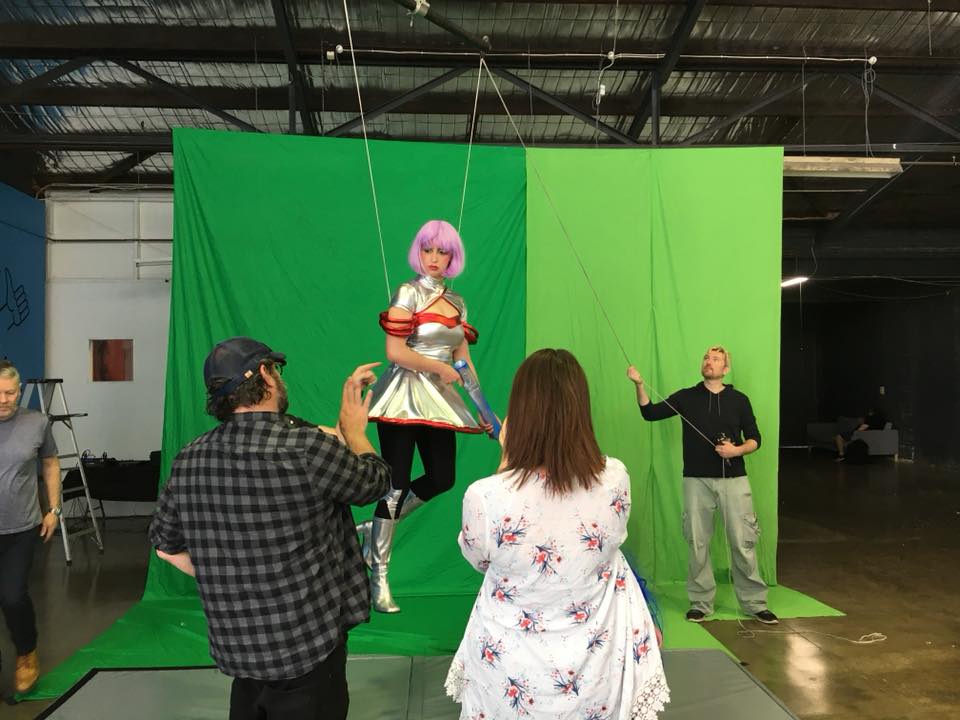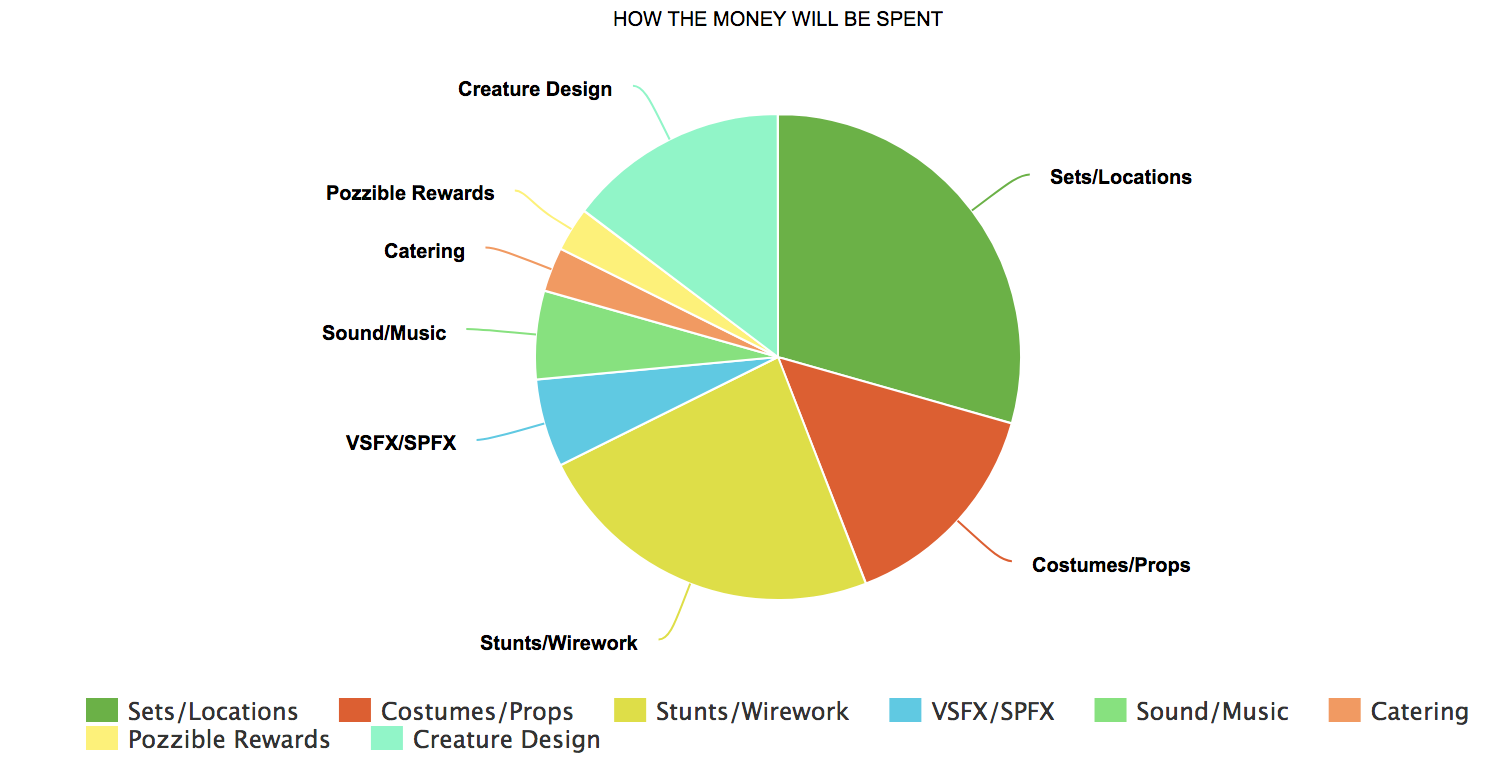 MAKE A PLEDGE!!!
IF you like what we've been talking about and want to make a small (or large - large is okay too) pledge towards our budget then just go to the "REWARDS" tab, select something you like and take it from there!
The Challenges
THE single greatest challenge on a film project of this nature is scheduling. Often a production can run long over schedule, and it becomes difficult for volunteers to maintain their avaiability over an extended period of time. We've learned many lessons about managing this from our previous four productions, and have confidence our approach is effective and managable.
A further challenge we face will be fulfilling all the rewards promised in this campaign. We know both from observation and experience that this is a bigger, and more daunting task, than you might expect. We recognise how critical it is we deliver what we promise to deliver in this campaign. To manage this we'll be careful to only offer rewards we have the capacity to make and deliver, overestimate time frames so we won't get be overwhelmed trying to get it all out, and keep all our supporters up to date with progress if anything changes.
MAKE A PLEDGE!!!
IF you like what we've been talking about and want to make a small (or large - large is okay too) pledge towards our budget then just go to the "REWARDS" tab, select something you like and take it from there!